What to do…What to do…for Valentine's Day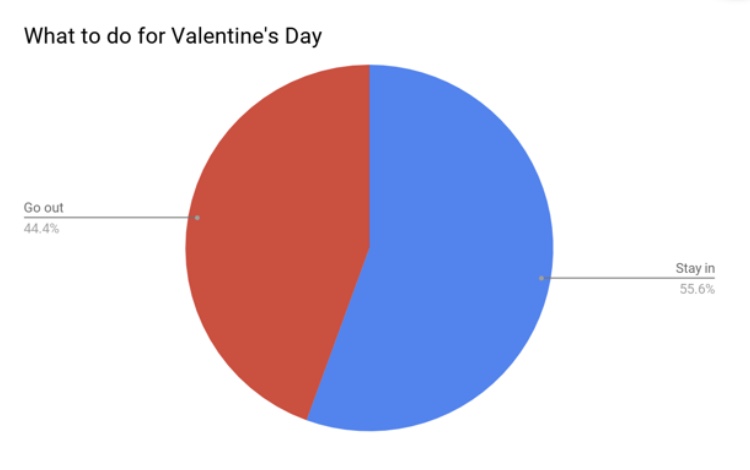 Chocolate, flowers and teddy bears are common gifts for Valentine's day. Some may say that they're cute and sweet, but there are other gift ideas such as a necklace, promise ring or photo book of memories.
Plus, there are deals on websites and stores to get the best gift(s) for cheap prices. On tjmaxx.com, there are options for buying under $10, under $20 and under $30.
Also, kohls.com , offers the same thing, but Kohl's may be a little more expensive than T.J. Maxx.
Others may say Valentine's Day is overrated, like sophomore Brooke Pileggi. Others, want to go out and show off like sophomore, Jess Shaver.  
"I would choose to go out because I get to dress up and look nice," said sophomore, Jess Shaver. Sophomore, Caitlyn Norton agrees, " I would choose to go out because I like to get dressed up."
Even though some people would like to go out, the statistics show that staying in is the #1 choice when it comes to what to do for Valentine's Day.
Some ideas for staying in are… making homemade pizzas, build a fort, watch a movie and so on.
"I'd rather stay in, because it's easier to hold a conversation. Plus who doesn't love hanging out in sweatpants and watching a movie," said sophomore, Brooke Pileggi.
"As a couple I would like to spend time with one another and talk," said, sophomore Isaac Sosa, also Brooke's boyfriend. As you can see, having the same perspective may help picking out date ideas.
Jess Shaver also had her perfect date idea for staying in, "He would make dinner, after dinner we watch a movie and talk, maybe watch some episodes of Friends, and talk. It's nice to just talk."
 For the going out people, restaurants that are popular are Olive Garden, Outback, Texas Roadhouse and Longhorn steakhouse.
Most people said that they would go out then come home. "Going out to eat and then coming home and watching a movie in comfy clothes," said Caitlyn Norton.
After all of my interviews and research, 2 out of 3 people want to stay in and spend time with their significant others. Sometimes going all out may not be the best option.
About the Writer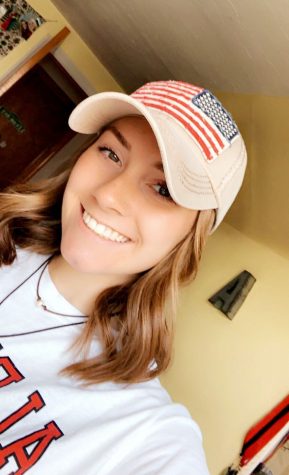 Aubrey Boyd, Co-Editor in Chief
I've been on the Journalism and Yearbook staff for three years.

I play soccer, basketball & run track.

I plan on attending college to major in...