PDE Makes a Keystone Graduation Requirement Decision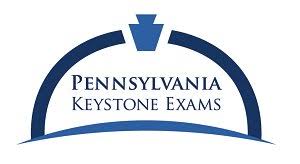 The Pennsylvania Department of Education delayed the Keystone exams graduation requirement earlier this school year.  In the 2019-20 school year, the Pennsylvania Department of Education will decide whether to delay the graduation requirement again or make the test required to graduate.  
As of right now, no rules have changed.  The test is still a way to assess growth and progress of students, schools, and teachers.  The exam is relative to teaching and learning, according to the Core Curriculum standards.  
Even though the exam is not required for graduation, it is still recommended that students take it seriously because the test score affects not only you, but your school.
Stephanie Sepko, a senior, said that if the test had been required to graduate, she would have "taken them more seriously" than she originally had.  She went on to say that she, "never really studied for them, I just took the tests off of past knowledge." 
Anthony Severns, a freshman, says he would feel "perfectly fine" about the test being a graduation requirement.  "The Keystones are a test everyone should be able to pass if they pay attention in class," says Severns.  
Sydney Bruno-Beck, a freshman, would also be okay with the Keystones being required for graduation.  She says "if [the students] didn't try hard on the test, it would be their fault. But everyone has a chance and that's why I think it's fair to take the Keystones as a graduation requirement."  
There is no certainty what decision will be made in the future but currently, the graduation requirement is delayed.