Project Look at a Book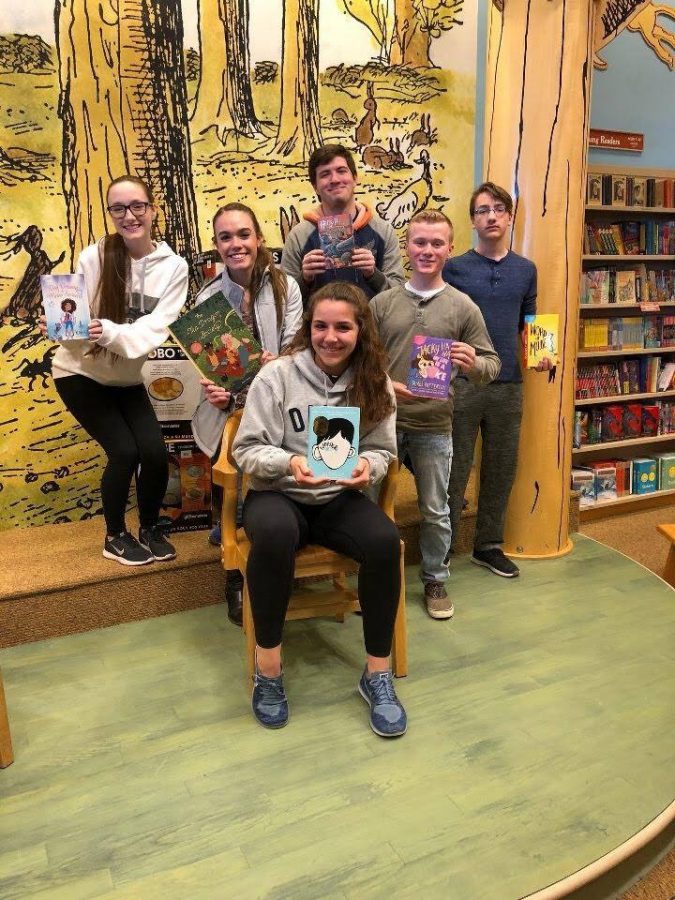 Jenavieve Pursell, Staff Writer
April 17, 2018
Junior Leadership Wilkes Barre is a program for high school juniors that boosts their leadership abilities and awareness of various elements in their community. Students from neighboring districts go through a selective interview process, with only 4-6 juniors from each school district being selected.
Students are placed into groups of 9 with students from each school district, along with a senior adviser, and an adult adviser. Junior member, Hanna Tracy, and senior adviser, Jacob Kobusky, are members of Junior Leadership Wilkes Barre and their group is currently conducting a service project.
Kobusky was a junior member last year and is now continuing his leadership in the senior adviser position. His duty is to help the junior members with any questions and make sure they are on the right track. Kobusky perfectly describes his role as being "a guiding hand."
They call their service "Project Look at a Book," and their mission is to raise awareness toward literacy development for the local youth by reading to children. "The juniors chose their organization and build their service project from the ground up," says Kobusky.
The groups are required to host an event that benefits their community and selected organization. They will be conducting an event on April 21st from 10AM to 12PM at the Osterhaut Free Library with guests of all ages welcome.
There will be coloring contests, group reading sessions, word searches, games, and prizes at their event. "We have been planning the event since October and have collected around 500 used books to donate to the library. With the amount of work we have put into the event, I am excited to see the outcome," says Tracy.
They will also be appearing on PA Live on April 17th at 4:50pm. "I think being on PA Live will be good for advertising purposes and encouraging parents to bring their children to the event," says Tracy.
For their required service component, they will work with the United Way to organize over a thousand t-shirts to send out to companies. "The United Way fights for the health, education, and financial stability of every person in every community," says Kobusky.