Free Lunch for All!
The 2019-2020 school year kicked off by offering all students, of all family incomes a free standard lunch. This year, the district qualifies for the Community Eligibility Provision for the first time. The Community Eligibility Provision (CEP) is a non-pricing meal service plan for schools in low-income districts. In addition, a generous donation of roughly $22,400 was granted to the district from Philadelphia businessman, Todd Carmichael.
Carmichael's first offer to donate was turned down by Wyoming Valley West School Board President Joseph Mazur. Mazur wanted to hold the families responsible for their debt. Carmichael persisted to find a way. He gave a donation to the Wyoming Valley West Educational Foundation, a foundation that accepts donations to fund district expenses.
Only July 24, State Representative Aaron Kaufer announced that WVW would accept the donation. From this, all of the debt that parents owed was wiped away. From here on out, every student has a clean slate!
"It's cool, I don't have to bring my lunch. Also, I like our lunch so it's nice not having to pay for it. I like the variety of choices that we have," said junior Miriam Pipino.
The cafeteria staff takes the time to prepare many different types of food so that students and faculty members can all enjoy a free lunch. Available are chicken patties (both with and without cheese), cheeseburgers, a variety of pizzas, chicken nuggets, pasta, sandwiches, and daily specials.
"The school lunch is good and I think it is good for everyone that school lunch is free. Whether you need the help financially or not, it's one less thing to worry about," said senior Roland Hamad.
About the Writer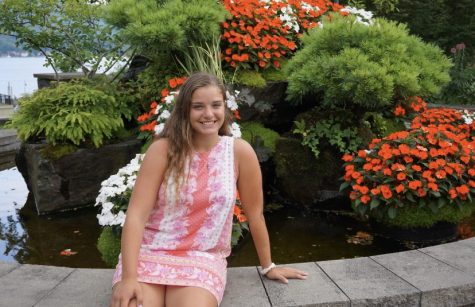 Brooke Pileggi, Co-Editor in Chief
Hello! I am currently a senior. I am the right defender on the field hockey team. After high school, I plan on going to college and majoring in Biology...