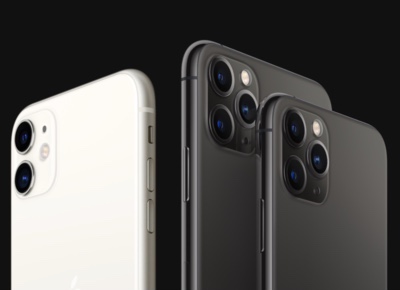 It's that time of year. The popular phone brand, Apple, released the iPhone 11, iPhone 11 Pro, and the iPhone 11 Pro Max. The iPhone 11 is considered to be "the best $700 iPhone Apple has."
The cheapest version of the newly released iPhone 11 retails at a pricy $700. Unlike last year's cheapest model, the iPhone XR, the standard iPhone 11 comes with two cameras instead of one. The iPhone 11's battery can also last up to 25 hours. The iPhone 11 storage options range from 64 GB, 128 GB, and a stellar 256 GB.
If you are looking for a phone just like the iPhone XR, the iPhone 11 is the way to go.
The next phone in the new line of iPhones is the iPhone 11 Pro. Retailing at $999, this phone can be a huge upgrade or just a big waste of money. "Compared to the iPhone 7, this is so much better. The battery is insane and the screen is brighter and bigger," said junior Richard Kolesar who recently bought the iPhone 11 Pro.
The iPhone 11 Pro has not one, not two, but three cameras. Each one of the three cameras is 12 megapixels and the front-facing camera is 7 megapixels.
The storage upgrades on the iPhone 11 Pro include the least expensive option of 64 GB and the highest is 512 GB of storage. Right in the middle is 256 GB.
The last iPhone that Apple released this year is the iPhone 11 Pro Max. The Pro Max only goes for $100 more than the Pro. The only difference is the size of the phone.
The iPhone 11 Pro Max can hold up to 512 GB just like the Pro. The Pro Max still has the three cameras with slightly better quality.
This year's iPhones are probably the best ones yet. Even though they may be pricey, they do seem worth it.