New Spanish Elementary Program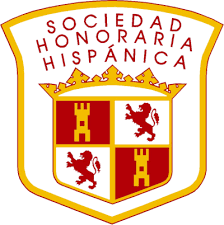 This school year, the National Spanish Honor Society is creating a program for elementary students to get a jump start in the Spanish language. The program will start on Tuesday, November 5th.
Mrs. Evans and Miss Ondash are in charge of the program and society. This has been something they have been working on for a while now trying to figure out all of the factors that go into creating something like this.
In the past, the only option was to take a language in eighth grade. By the end of seventh grade you had to have a certain grade in order to have an opportunity to take either Spanish 1 or French 1.
The students in the high school honor society will help out at State Street elementary right after school. The "classes" will only be about 30-40 minutes and learn just the basics, like the alphabet, numbers, and just a few common words.
Even though the classes may be a short time period, they can still help the kids get involved and interested in the language. In the long run, if they choose to continue in Spanish classes when they get older, it can help them get a little of a head start.
The 2019-2020 school year is the first year the program is starting and after figuring out a few minor details, the honors society is hoping for a smooth run.