Australian Wildfires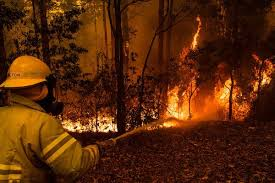 While possibly engaging combat with Iran, the United States is also aiding Australia in their attempt to cease the wildfires. Over 200 bush fires are still growing and burning over 12 million acres of wildlife and communities.
According to cbsnews.com, the fires are predicted to exceed record high temperatures before ceasing. Along with the fires comes the smog and ash. Both the smog and the ash are causing pain to humans and animals of Australia.
"It's making it incredibly difficult and at times painful to breathe," said news reporter of CBS news, Tegan George.
Even though there have been evacuations, the death count is now above 20 people. Devastatingly, more than 1,400 homes have been burnt to the ground.
Australia has then welcomed about 40 of the U.S. firefighters to help control the wildfires. Preventing the extinction of some species of animals is also critical to the Australians.
The growing fires are reshaping and changing parts of the land where animals have adapted already to yearly fires. According to Camile Stevens-Rumann, "If species are adapted to one set of climatic conditions and are now being forced to regenerate in climatic conditions that are very different, it's going to be a lot harder to come back."
Also according to cbsnews.com, scientists who study climate change have been warning Australia about what might happen if there would be a drought and a heat wave all together.
The threat of an entire species or subspecies being completely wiped out is high in Australia. This is due to the fact that the country has never seen these severe types of wildfires in their history.
"It's like a punch to the guts," Blanch said. "But I continue to have hope, and do not give into despair."
The devastation from these fires are traumatizing and will impact everyday life for humans and animals after being put to an end.
About the Writer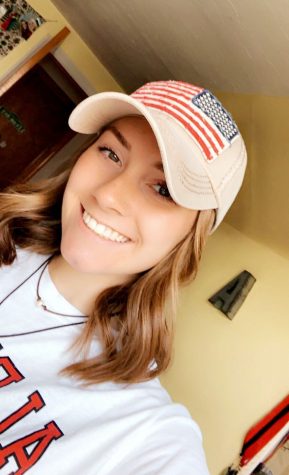 Aubrey Boyd, Co-Editor in Chief
I've been on the Journalism and Yearbook staff for three years.

I play soccer, basketball & run track.

I plan on attending college to major in...