Coronavirus
China has a virus that is spreading worldwide and the numbers are rising.
There have been 11 reported cases in both Australia and the US. Many more should be expected because it is an airborne disease.
Everyone who has reported the illness is quarantined, but the disease might have spread.
Many people have died, 170 to be exact and it is rising. More than 7,711 cases have been confirmed.
Countries are closing its borders to China to stop the spread of this new strain of the Coronavirus.
Mass panic is spreading in the US, resulting in people buying many medical masks and has officials scared of a shortage.
There are six cases in California, one in Arizona, one in Washington state, one in Massachusetts and two in Illinois. No deaths have been reported in the U.S. and 99 percent of cases still remain in China according to Fox News.
CBS News states at least 17,205 confirmed cases in more than two dozen countries, the vast majority of them in China, according to the World Health Organization.
There have been 361 deaths in China and one also confirmed in the Philippines over the weekend.
U.S. officials declared a public health emergency last week and, as a result, foreign nationals who have traveled to China in the last two weeks and are not immediate family members of U.S. citizens or permanent residents will be temporarily banned from entering the U.S.
Under the orders of Health and Human Services, Secretary Alex Azar, anyone entering the U.S. who has been in China's Hubei province in the last two weeks will be subject to a two-week quarantine.
The first 195 Americans evacuated from Wuhan, the epicenter of the outbreak, are under federal quarantine and will remain at a military base in Southern California until mid-February.
The government has not issued such a quarantine order in more than 50 years.
The symptoms  of the virus are similar to the common cold. Some reported a fever, coughing, and a shortness of breath.
Other symptoms include a runny nose, headache, a sore throat, and a general feeling of being unwell.
While you still might have these symptoms, you most likely do not have the virus. But you can still be cautious by practicing correct sanitization.
About the Writer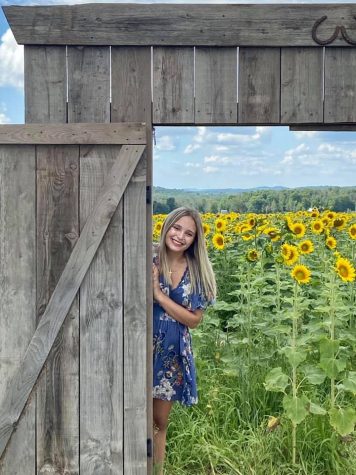 Gabriela Gronkowski, Staff Writer
Hi, I'm Gabby! I've been a part of the high school yearbook staff since my freshman year. I am a senior this year. I hope you enjoy all of the stories...