The Watcher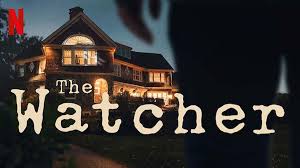 Ever since it was released on Oct. 13, "The Watcher" has been in the top 10 in TV Shows on Netflix. The show was created by Ryan Murphy and Ian Brennan and stars actors like Bobby Cannavale and Naomi Watts, who play roles as the main characters in the show. 
 This show blew up because of big news articles like Insider and Forbes talking about it. The opinion on the show is very controversial, with people either hating it or loving it. 
The show takes place in Westfield, N.J. It starts with a family of four; Dean, Nora, Ellie, and Carter Brannock driving to their future house to tour it. They ended up loving it and offered for it in which they got it.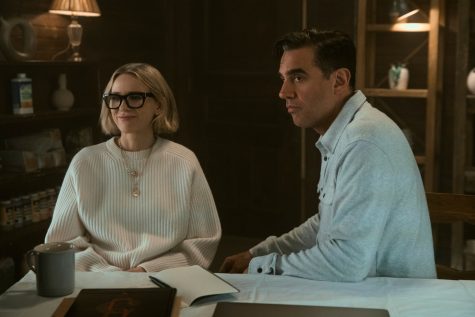 The main climax of the show starts when they are sent letters in the mail from a stalker. The show just gets more and more climatic as it goes on.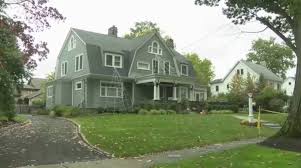 A lot of people did not know that this show is based on a true story. It's based off of the story of Derek and Maria Broaddus, who had to sell the "watcher house" due to a creepy stalker. However, when I was researching the real case, the family never found out who the stalker was. 
A friend of mine, Adyson Kosakowski, told me how her parents watched it and enjoyed it. When asked what their favorite parts were, they said, "Knowing that it was based on a true story." On a scale from one to 10, they rated it an eight. 
Adyson also told me that her dad's sister actually lived only 15 minutes away from the real house.  
Personally, I really enjoyed watching the show. I liked the suspense and the feeling of figuring out who the stalker was. I heard so many good reviews on the show, so I had to see for myself what all the hype was about. 
 If I were to rate it on a scale from one to 10, I would rate it a seven. The reason that it is not a 10 is because it was a little fast. It started really quick in the first episode and I usually like slower shows so I can get into it more.
I would recommend this show to anyone interested in thriller and suspenseful shows. I think it's worth a watch.