Who Is The Greatest Basketball Player of All Time?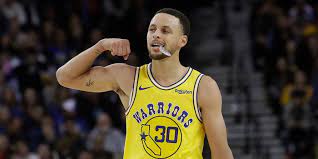 People often recognize players in basketball by their stats or record in the NBA. When you really watch the games they play, you can witness the greatness no matter the stats they have. I have my own idea on who the best player is. Stephen Curry was born in 1988 in the same hospital as LeBron James in Akron, Ohio. He has the Fastest jump shot ever recorded by Sports Science. Curry once made 77 straight three pointers in practice. If Curry wasn't a basketball player, he would have become a golfer.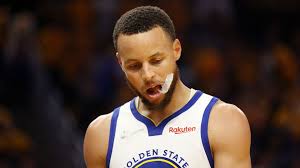 Curry's mouth guard makes him different from other players. He said that chewing on the mouthpiece helps to calm him down and keep him focused. He especially relies on it when making free throws. I did some research on Stephen Curry's workout plan and I found some interviews with him. He states, "I stay in the gym six days per week working on my game, lifting and doing conditioning. Working about three hours per day keeps my game sharp over the summer so I can get ahead going into the next season." His practice routine is one of many reasons why he is the greatest. Curry's relentlessness on and off the court inspires others to follow in his footsteps. His intensity, repetition and originality in training makes him a beast. Curry's jumpshot is one of the most efficient in the NBA. It is also 3D printed on Google. He is a palm shooter. This means that he rests the ball on his hand with the weight of the ball on his palm. He then transfers the ball from his palm to his fingertips and off his fingertips as he snaps his wrist forward.  
Kobe Bryant is another legend to go down in history. His work ethic is what made him the legend he is today. Like Curry, Kobe was relentless. He had a strong focus that was driven by his abundance of competitiveness. It was called the Mamba Mentality. "'Mamba Mentality' is all about focusing on the process and trusting in the hard work when it matters most," Bryant said in an interview with Amazon Book Review in 2018. "It's the ultimate mantra for the competitive spirit. "Kobe Bryant, he practices day and night. He's the one. Since he shoots all the time all he thinks about is making it in the basket," said sophomore Hopeton from North Creek High School.
.