The National Honors Society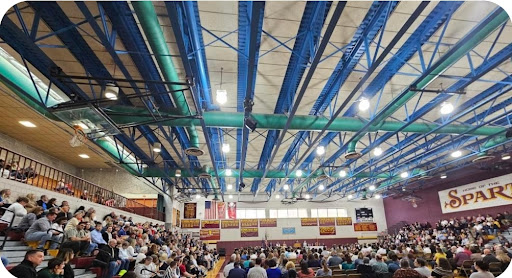 The National Honors Society is a program dedicated to recognizing student academics. There is an induction ceremony each year to introduce new members to the society. The ceremony was held on April 25th 2023 at the Wyoming Valley West High School and added over 100 new members this year. Mrs. Bartolomei and Mrs. Christian, two guidance counselors at the High School, were the advisors.
The National Honors Society was founded in 1921 by the NASSP, or National Association of Secondary School Principals. This was the first national organization to recognize students' academic achievements, leadership, and service to the community.
There are many components involved in the planning of the NHS Induction. The advisors identify qualifying students based on their cumulative grade point average. Those students that are asked to complete an Honors Society form indicating their activities, service work, sports, and clubs. The advisors are looking for students to represent the four pillars of the NHS: service, character, scholarship, and citizenship.
A ceremony date is submitted for approval to administration as well as the use of the High School gym. NHS certificates for all members are ordered, formatted, and signed. Mrs. Schweizer, the guidance secretary, plays a huge role in facilitating this. Maintenance reviews expectations of tables, chairs, and the stage. Mr. John Kobusky, the head of maintenance, worked very hard to make sure everything looked perfect. The music department graciously and voluntarily sets up microphones and audio equipment. Speeches are reviewed, prepared, and rehearsed by officers.
Students, both members and inductees, attend a two-period rehearsal the day of the ceremony. They review the order of the ceremony and run through each student, paying close attention to pronunciation. They also run through the lighting of the candles that represent the pillars of the NHS. The ceremony runs very smoothly due to the students behavior and participation.
What does it take to be a member of the National Honors Society? Students must earn a minimum cumulative grade point average of 3.6 after the second marking period. Students earning this GPA may be invited to the NHS as a sophomore, junior, or senior. Students must exemplify the four pillars of the National Honors Society: service, character, scholarship, and citizenship.
"This year the Wyoming Valley West High School's chapter of the National Honors Society inducted over 100 new members at the April 25th Induction Ceremony," said school counselor NHS advisor Mrs. Bartolomei.